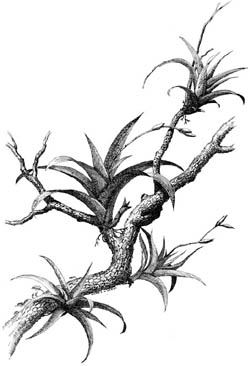 Conservation Corner
The purpose statement of the Bromeliad Society International states:
The purposes of this society are to promote and maintain public and scientific interest in the research, development, preservation, and distribution of bromeliads, both natural and hybrid, throughout the world. [BSI Bylaws, Art. II]
Already in 1987 the BSI Board had endorsed a statement of conservation goals and a BSI Code of Conduct for Growers and Collectors (see link below). With the development of a conservation strategy our society will implement several action steps in order to promote and support conservation of bromeliads and their habitats all over the world.
For comments, corrections and suggestions you can contact the conservation chair via email at: conservation@bsi.org or take part in our Discussion Corner. Why and how exactly should we conserve Bromeliads and what do we know about their conservation status? How can you get involved in conservation? Check it out and let's discuss your findings!