| | |
| --- | --- |
| 1. Andrew Devonshire, New Zealand | Hybridising, The Kiwi Way |
| 2. Peter Tristram, Australia |   |
| 3. Herb Hill, USA | Commercial Vriesea production: A brief history of early Vriesea breeders; Breeding techniques; Growing seed; Selecting plants for the laboratory; Commercial production of Vrieseas |
| 4. Hiroyuki Takizawa, Japan |   |
| 5. Dennis Cathcart, Tropiflora- USA | Bromeliad Adventures of Discovery and Friendship with Hiroyuki Takizawa |
| 6. Pedro Nahoum, Brazil | |
| 7. Dr. Theresa Bert, USA |   |
|   |   |
Speaker Bibliography
1.   Andrew Devonshire
Andrew has been growing bromeliads, collecting bromeliads and hybridising bromeliads over the last 20 years. He has also been a member of the Bromeliad Society of New Zealand since 2002.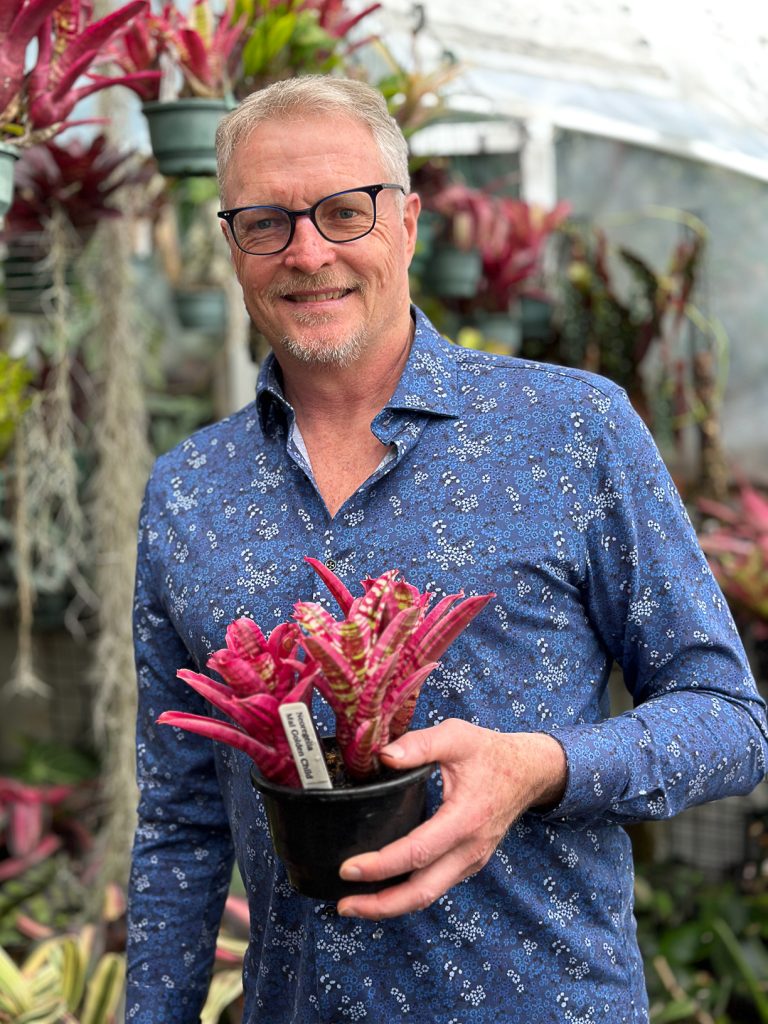 While alcantarea were the plants that introduced him to the world of bromeliads, it is neoregelia that have become his primary focus and he is best known for his mini to midi sized neoregelia hybrids.
Andrew's hybridising programme is carried out at his home, a residential site on Aucklands North Shore. This approach requires a focus on space allocation and therefore the smaller sized neoregelia hybrids have proved to be ideal for this style of propagation.
Hamilton in the Waikato Region of New Zealand was Andrew's place of birth in 1965, he moved to Auckland in 1972. Andrew has always had a fascination with plants and animals. He kept and bred axolotls (Mexican walking fish) from an early age, had a range of aviary birds including the NZ native parakeet (Kakariki) and was a member of the Avicultural Society of New Zealand.
Andrew also built up a large collection of tropical fish, native freshwater fish, native salt water fish and invertebrates. He was actively involved with the Auckland Fish keepers Association and a member of the North Shore Aquarium Society for many years.
Andrew is married to Delysse, they have three daughters McKenzie, Taylor and Casey and a granddaughter, Kaia.
3. Herb Hill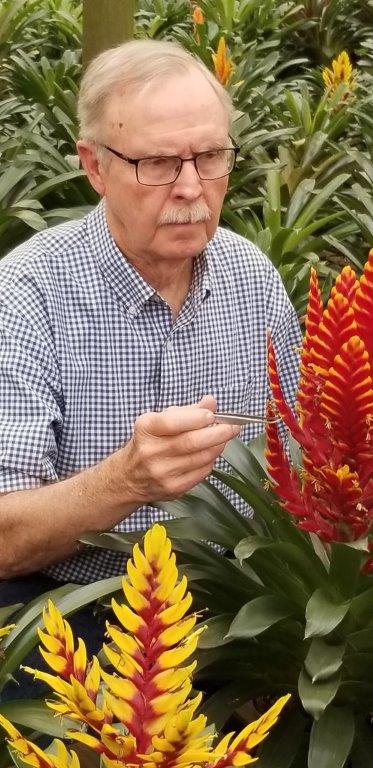 Herb was born in Miami, Florida. Educated at the University of South Florida with a Bachelor's Degree in Geography. Worked with Ervin Worthman in the Interiorscape business; with a special interest in hybridizing bromeliads.
In 1972 he established Hill's Raingreen Tropicals, a wholesale nursery in Lithia, Florida. Currently the nursery specialize in wholesale orchids and bromeliads produced in their laboratory. On April 14, 2023, Herb celebrated 50 years of breeding Vrieseas.
5. Dennis Cathcart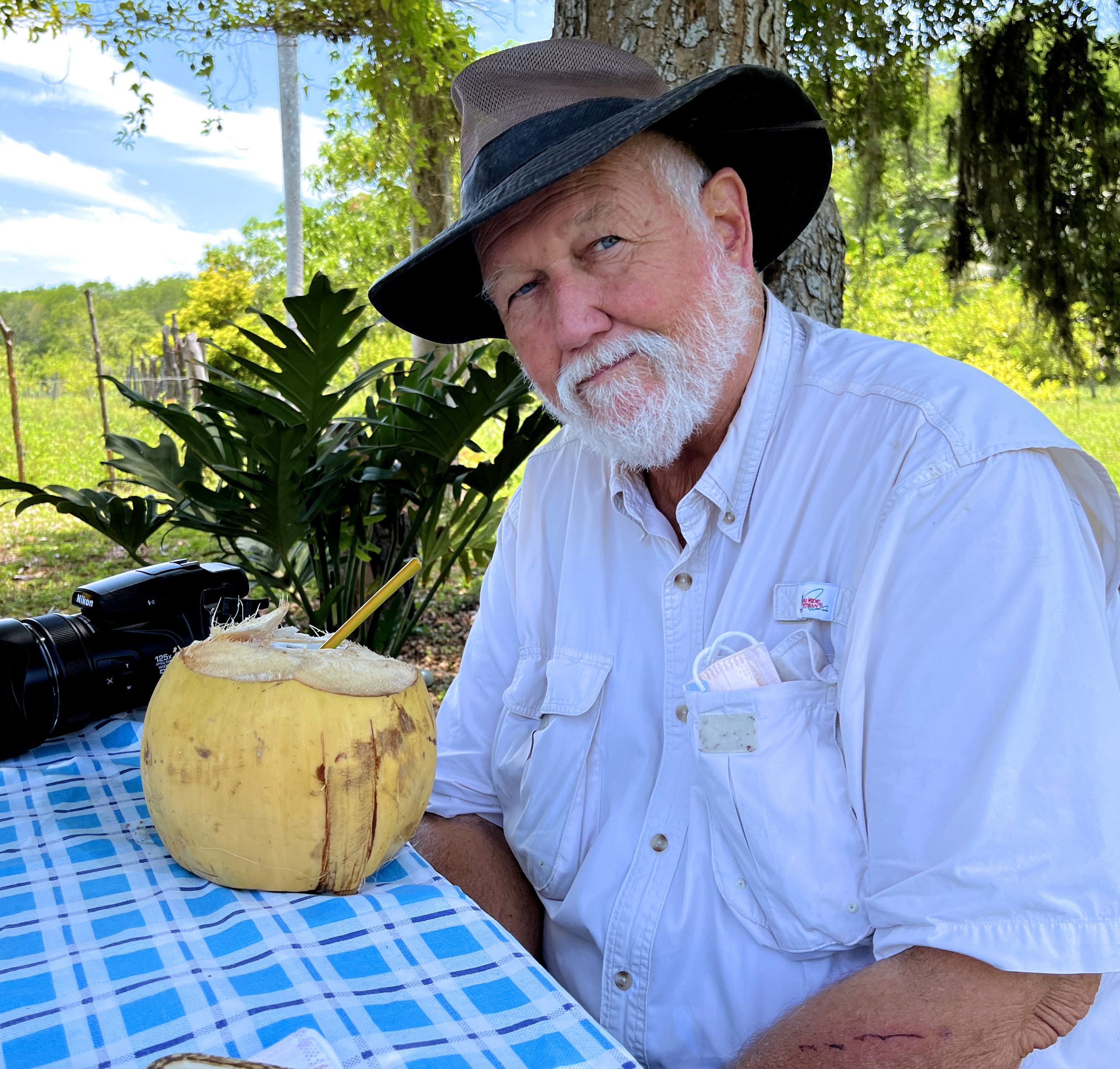 Dennis Cathcart is a lifelong naturalist with a deep interest in plants. In 1976, following a decade of work in herpetology, he founded Tropiflora, LLC, a bromeliad and tropical plant nursery in Sarasota, Florida. An avid plant explorer, he and his wife Linda made frequent expeditions to many countries in Central and South America and the Caribbean. Later, they expanded their travels to Africa, Madagascar, and Southeast Asia. Their expeditions led to the discovery of many species new to science and horticulture. Hundreds of specimens they contributed reside in various herbariums and botanical gardens worldwide.
Tropiflora supplied the anchor collection for the world-famous Gardens by the Bay in Singapore. In a five-year span, they shipped three hundred fifty thousand plants by airfreight to Singapore. They made a series of trips to help with their care and installation.
Dennis is a frequent speaker at venues in the U.S. and across the globe. He has presented in Australia, New Zealand, the Philippines, Thailand, Singapore, Indonesia, Malaysia, Venezuela, Brazil, and the Bahamas.
These days he and Linda are (mostly) retired from the nursery business. Their daughter Robin and son Scott manage Tropiflora. Now a full-time, published writer, natural history remains Dennis' first interest. He and Linda continue to explore exotic lands far and near, maintaining the life of adventure they love.
7. Dr. Terrie Bert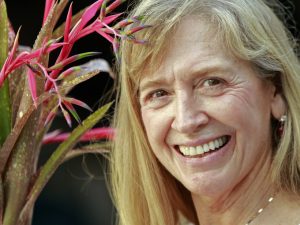 Dr. Terrie Bert is a longstanding member of the Sarasota Bromeliad Society (SBS) and the Caloosahatchee Bromeliad Society and has held multiple offices in the SBS. She also served the Florida Council of Bromeliad Societies (FCBS) as a representative and officer for eight years and has authored multiple articles for the FCBS Newsletter. For the Bromeliad Society International, she has been the librarian, a Florida Director, World Conference Show Chair, and Australasian Conference Judges and Show Co-chair. She has also chaired several international committees, judged several shows, contributed articles to the BSI Journal, and served as invited speaker at world conferences. Currently she is Curator of the Wally Berg Award of Excellence, a Master Judge, and member of the Judges Certification Committee. Terrie has given over 175 presentations on bromeliads to numerous U.S. and international bromeliad societies and other groups, including regional and international bromeliad conferences. She cultivates more than 2,000 different bromeliads in about 35 genera. She's won multiple top awards in local bromeliad shows and BSI world conferences. She also obtained her Master Naturalist certification from the Manatee County Extension Service. Terrie has a Ph.D. in marine biology and recently retired from her position as a research scientist for the Florida Fish and Wildlife Conservation Commission.